Over the years, our family has been involved in a number of activities to serve and remember those who struggle in many ways.
Suicide Awareness Walks
In recent years, family and friends have participated in the Salt Lake City Out of the Darkness Community Walk, an event to promote suicide prevention and to inspire hope in families and friends who have been touched by the struggles of mental illness and other personal challenges.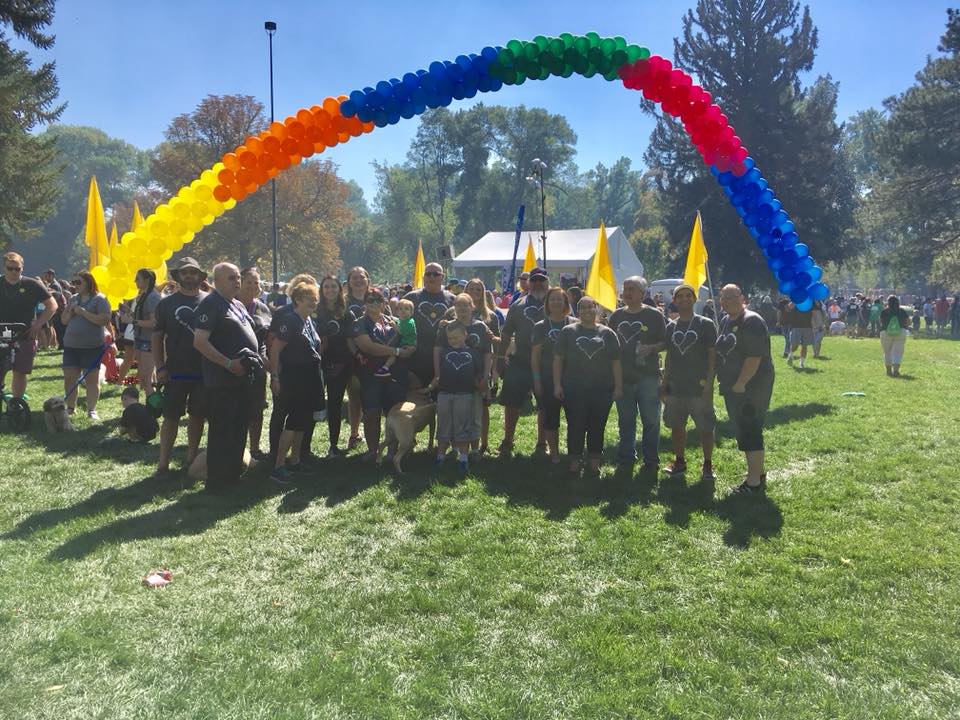 To remember his life and so many others, thousands of people participated in the walk which took place around Liberty Park in Salt Lake City. There were many booths providing information and resources to the public. People were also invited to paint the names of family and friends who they wanted to remember (with non-permanent spray chalk). People worn bead necklaces to symbolize their own journeys and the relationship to a person who died by suicide. (For example, the white beads represented the loss of a child.)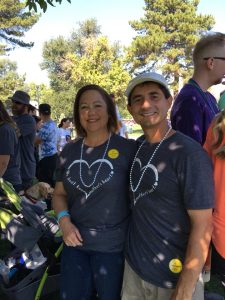 It is my hope that we do all we can to show expansive inclusion and love for so many people who feel alone, who feel rejected, who feel hopelessness. May we break down barriers and walls that keep people on the outside. May we celebrate and embrace diversity, which is the lifeblood and vitality of our humanity. May we dispel the unneeded shame that causes people to hide from the stigma of mental illness.
Reach out to family and friends who need love and understanding. Feel free to share your own personal experiences if you feel they can help others. May hope abound as we reach out and help others. You can see the first walk in my original Facebook post and additional pictures for 2017 HERE. The following year, we made T-Shirts, and you can see that post HERE.
Supporting the Food Bank
Other years, family and friends organized a service project to provide food and daily necessities for those in need in our community at a food bank in American Fork, Utah.
Family, friends, and local businesses donated fresh produce, meat, canned food, hygiene products, coupons, and other items to the food bank, and our group boxed the items to be distributed to families two days later. We also put together hundreds of eggs for the food bank's annual Easter egg hunt.